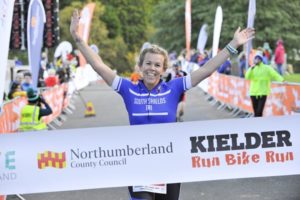 South Shields Triathlon Club are newly founded and fully affiliated as at 2017.
The club is a branch of South Shields Harriers as athletes wanted to diversify into different sports. The range of disciplines a triathlon offers, provides the community with an opportunity to take part in swimming, cycling and running.
Types of Events:
Triathlon (Swim,Bike,Run)
Duathlon (Run,Bike Run)
Aquathlon (Swim,Run)
These events can be done in various distances from Super sprint to Ironman distances.
South Shields Tri - Promo Video

Welcome to South Shields Tri - this is our new promotional video showcasing our club and the types of things we do. Give it a watch and if you like what you see, why not pop down to one of our sessions and give it a 'tri'! Join the team and discover a new passion for multi-sports.

Posted by South Shields Tri on Thursday, May 10, 2018